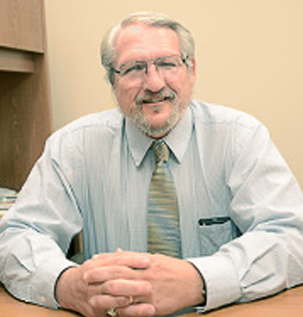 James T. Reilly, Experienced Civil and Criminal Litigator
EDUCATION:
Loyola School of Law; Juris Doctor 1979.
Activities: 1979 Leadership and Service Award; Speaker at commencement; President, Student Bar Association 1978-1979; Representative 1978-1979 Loyola Law School Alumni Board.
University of Illinois; Bachelor of Arts and Science 1976
Joint majors in Economics and Finance. Honors and activities: Illinois State Scholar; National Merit Commendation; Dean's List; Sigma Iota Lambda Honorary Fraternity; Big Brother Program, Political Campaign Worker, intramural athletics.
Click here to view my Curriculum Vitae
James T. Reilly is an experienced trial lawyer with over sixty jury cases tried to verdict. He concentrates his practice in both civil and criminal litigation. Jury awards include medical malpractice, wrongful death, fraud prosecution and various types of personal injuries. He has defended cases in criminal courts ranging from fitness trials in murder cases to DUI's. In addition to these, he has successfully defended persons charged with arson, aggravated battery, drug offenses and other felonies and misdemeanors.
Reilly served as a LaSalle County Assistant Public Defender for over twenty years. He represents clients before the Illinois Workers' Compensation Commission. He has an extensive Social Security Disability practice obtaining permanent disability awards for hundreds of clients. He was the LaSalle County Guardian Ad Litem for abused and neglected children.  Reilly is a graduate of Loyola School of Law in Chicago. He received his undergraduate degree with double majors in Economics and Finance from the University of Illinois.
Reilly practiced in the Chicago area in private practice and with the National District Attorney Association before moving to LaSalle County in 1984.
He is the president of the LaSalle County Bar Association.  Reilly has served the Illinois State Bar Association as a member of the Public Relations Committee; Marketing and Communications; and Bench and Bar Section Council.  He is active in the United Way (especially their Labor of Love repair project for the poor and elderly).  He is a member of the Ottawa's Special Events Committee; Dayton Bluffs Preserve Volunteer; Ottawa Courthouse Gardener; Reddick Mansion Association; Ottawa Avenue Cemetery Board; and a 4th Degree Knight of Columbus. He and his wife, Debby, have two sons, Damian and Phillip.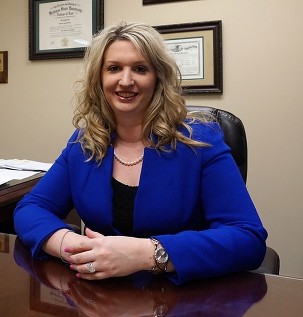 Jennifer Bunker Skerston
EDUCATION:
Michigan State University; Juris Doctor 2009.
Concentration in Environmental and Natural Resources Law. Honors and activities: Graduated cum laude; Dean's List; Full-Tuition Merit Scholarship Recipient; Jurisprudence Awards for International Environmental Law and Professional Responsibility; Journal of Animal Law Managing Editor.
DePaul University; Bachelor of Arts and Science 2006.
Major in American Literature and History; Minor in Professional Writing. Honors and activities: Graduate With Highest Honor; Dean's List; Richard deCordova Prize for American Studies Scholars Writing Competition; Phi Alpha Delta Law Fraternity.
Jennifer Bunker Skerston is a native of Oglesby, Illinois and has practiced in both private and public sectors over the past ten years. Her practice focuses on family law (divorce, paternity, guardianships, and adoption), civil litigation, and estate planning/administration.
Jennifer Bunker Skerston is Secretary of the LaSalle County Bar Association and is actively involved in the Illinois State Bar Association Trusts and Estates Section Council. She is the Editor of the Council's monthly publication distributed to members throughout Illinois. She also assists the Council in providing continuing legal education to attorneys, determining the need for new legislation, and reviewing and suggesting changes to current legislative proposals affecting wills, trusts and estates. She has developed and drafted will and trust-based estate plans and administered probate and trust estates. Jennifer Bunker Skerston is also a member of the Illinois State Bar Association Women and the Law Committee. Jennifer Bunker Skerston has taught an advanced Master of Laws (LL.M) class at The John Marshall Law School in Estate Planning and Tax Law. She also has experience in Municipal Law representing governmental agencies and experience in representing closely held businesses.
Jennifer Bunker Skerston was recognized as an outstanding young professional and a member of the "Forty under 40" class for Bureau, LaSalle, Marshall and Putnam counties. She also received the 2018 Streator Area Chamber of Commerce Outstanding Young Leader Award and has been named an Illinois Rising Stars Super Lawyer in the area of family law. These three recognitions are based on nominations by her peers. She has been actively involved in the Zonta Club of the LaSalle-Peru Area and is Vice-Chairperson of the OSF Saint Elizabeth Medical Center / Center for Health Streator Foundation Council. Jennifer Bunker Skerston and her husband Scott Skerston of Tonica, have one daughter, Lydia.
Call Law Offices of Reilly & Skerston, LLC for your legal needs. Reputation Matters.
Law Offices of Reilly & Skerston, LLC attorneys have represented clients in Streator and throughout central Illinois for more than 45 years combined. Law Offices of Reilly and Skerston, LLC is a full service general practice firm that handles disability, family, divorce, custody, criminal, DUI, traffic, closely held businesses, estate planning, wills, trusts, probate, and estate administration cases.